Monday, November 29, 2010
tutHere's a really easy way to colorize .mng animations and templates.
This method can be used for many things in psp.
Open the mng or pspimage animation in Animation Shop.
Go to Edit.... Select all... File.
Export to PSP.
All the frames in the animation will open in your psp program.
Uncheck the transparent lock on each frame.
(far right side on layer palette)
Put your choice of color in your fill box.
Fill each layer.
Save as animation shop file.
See SShots below: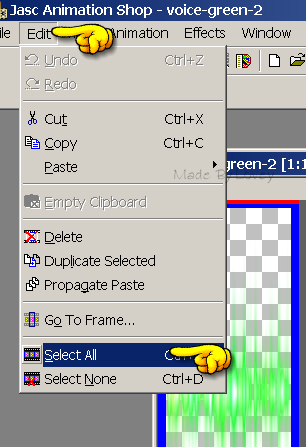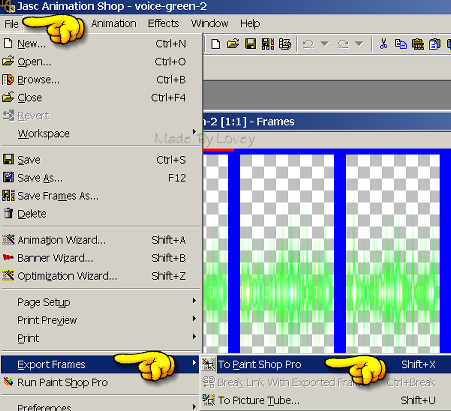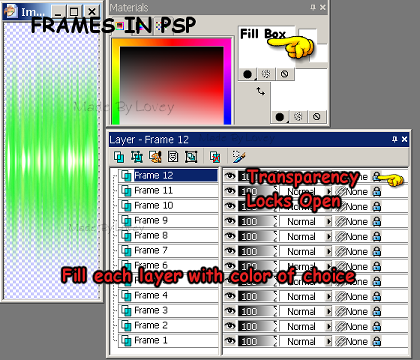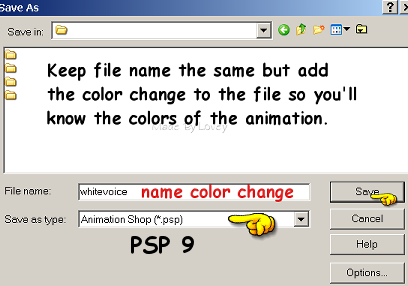 When filling templates, with colors-gradients or patterns
Follow the same method:
Shown below.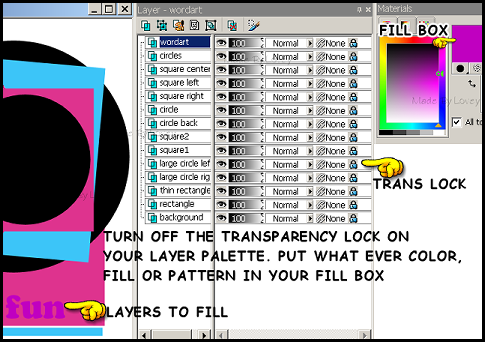 Hope you find these methods helpful.
Happy PSPing!

Labels:
Tutorials