Thursday, October 16, 2008
Plugins are a great add to your art programs.
They bring so many different effects to images and can bring the image to life.
A great place to find some fantastic free plugins is:
First begin with making a new folder outside of your program to hold your filters.
IE: Go to your documents, make new folder, name it PLUGINS.
This is where you will install all your plugins that you add to your program.
Putting them outside the program helps PSP to load and work better.
It is also a step in preventing a PSP crash or shut down.
Open your PSP program.
Click on FILE.
Click on PREFERENCES.
Click on FILE LOCATIONS.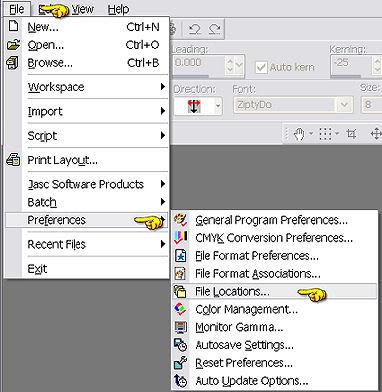 You file locations folder will open.
You will see a list on the left side that has all your PSP program folders. Highlight the "PLUGIN" folder.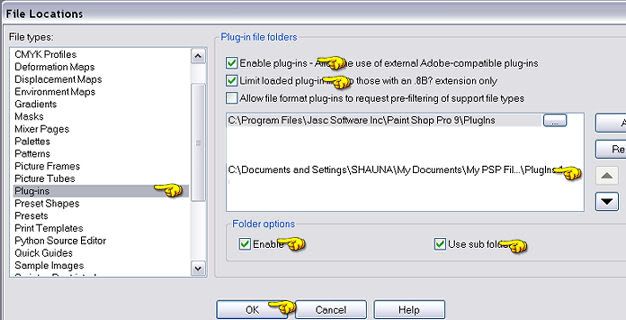 Over on the main page, click ADD.
Use the folder arrow to browse till you find the new folder you made in documents named PLUGINS.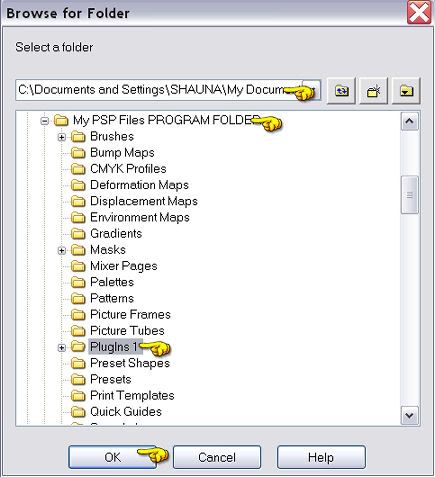 Click ok,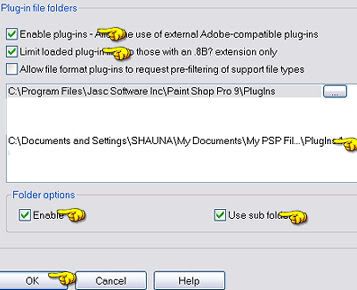 Make sure you have all the same check marks and shown above.
Close out your PSP program.
Now find a plugin you want to install.
Download the plugin to the new plugin folder you made in documents. Extract the file in that folder.
When your finished. Shut down your computer and reboot.
When you're up an running again, open your PSP program.
Open an image,anything will do.
Click on EFFECTS and you shoud now see your new plugin showing in those effects.
Look under "PLUGINS" to make sure it's there.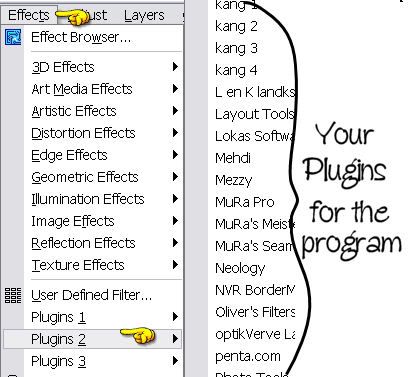 Check out all the cool effects plugins will do to the image you opened.
Have fun, and most of all EXPERIMENT!
Hope you've found this tut helpful.
Labels:
Tutorials