Saturday, August 23, 2008
This is an effect that will take away any seams in a background so that it will flow without breaks.
Play with the settings to find ones you like and the effect you want.
In PSP open your tube you want to use as your background image.
Open a new canvas.
Click on Layers, add new raster layer.
Pick a color from your tube to use as the background color.
Click on your fill tool and fill that raster with the color. Add a texture if you want. ( See texture tut for this process)
Copy and paste your tube onto your new canvas.
Go to layers, merge, merge flat.
Now we are going to make the seamless tile.
Go to effects, image effects, seamless tile.
Here are the settings I used.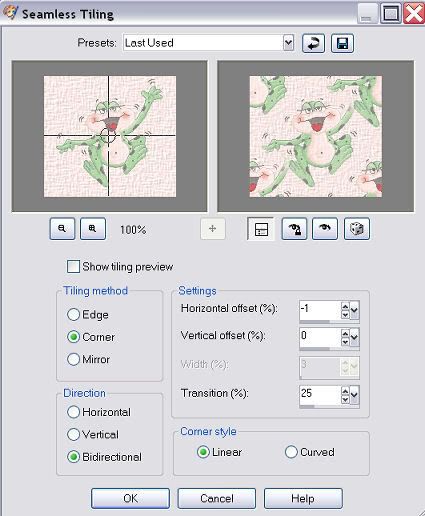 To view, check the box on preview and it will show you the tiling before you click ok.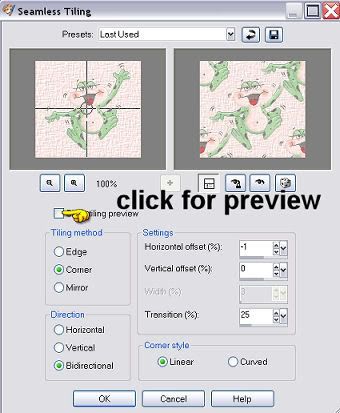 If you like it, click ok.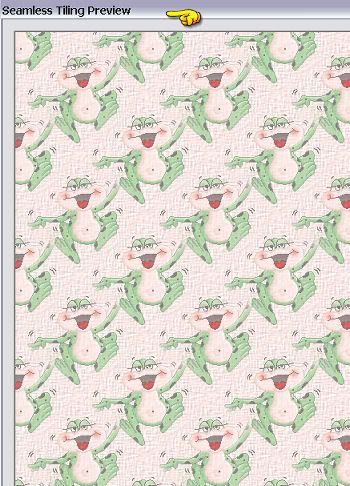 Your finished. Save as a jpeg.
If you would prefer to use a graphic instead of a tube for your tile, then follow the same steps using effects, image effects, seamless tile.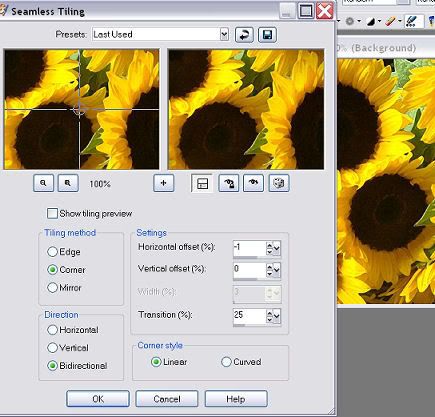 And your seamless is finished, save as a jpeg.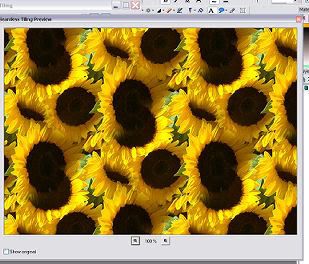 Labels:
Tutorials