Saturday, August 23, 2008


This is a very easy process that puts a texture on a color. Great to use as backgrounds on tags, stationary,layouts etc...

Open a new transparent canvas.


Pick the color you would like as your background.
Click on your fill bucket.
Fill your canvas with color.



Go to effects, in the drop down, go to texture effects.
There are many different textures in this drop down, play around and find one you like.
I used canvas.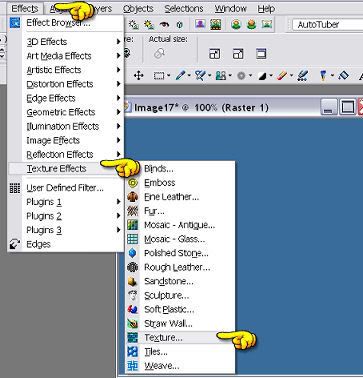 Your texture is applied.
Click layers, merge, merge visible and save as a jpeg.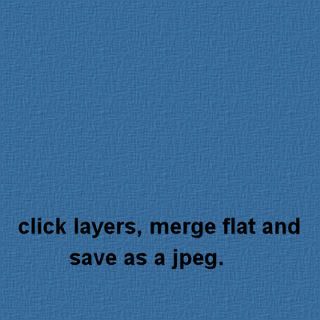 Easy as 1 2 3 :o)
Labels:
Tutorials